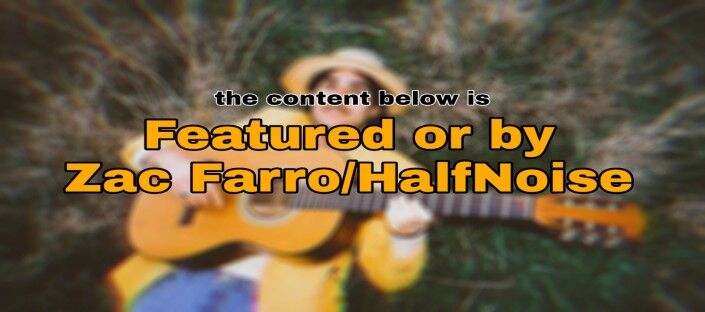 "Scooby's in the Back" is the first track and also the third single of HalfNoise's 'The Velvet Face EP'.
Background
[
]
Farro called the song "one of my favorites I've ever written" in an email to The FADER. "It started as a phrase [In the Paramore studio] to make my friends laugh. Then all of a sudden I heard the song in my head and I ran home and wrote the entire thing in an hour or two. I feel like this song not only represents the light-hearted side of 'The Velvet Face EP', but it represents that side of my personality as well."
Zac also stated in another interview that he promised Hayley and Taylor that he'd write a song based on the phrase.
Music Video
[
]
(Released on October 11, 2017).
Lyrics
[
]
Scooby's in the back
Would you let him in?
Scooby's in the back
Would you let him in?

Scooby's in the back
Would you let him in?
Scooby's in the back
Go tell your friends
That it's time
That it's time
Oh

Scooby's in the back
Would you let him in?
Scooby's in the back
Gotta tuck him in oh, sometimes
Sometimes

And now you're letting it go, oh
Why did you have to go?
And now you're letting it go, oh
Why did you have to go?

Check it out

Scooby's in the back
Would you let him in?
Scooby's in the back
Go tell your friends
That it's time
That it's time

And now you're letting it go, oh
Why did you have to go?
And now you're letting it go, oh
Why did you have to go?

Oh, ah, oh, ah
Oh, ah, oh, ah
Oh, ah, oh, ah
Trivia
[
]